This past season I was able to spend some quality time in the desert. Life here revolves around water. The reality of how crucial it is to sustain life is much more obvious due to the lack of availability. Everything that resides here seems to be gnarled and tough. You learn really quickly to be careful what you brush against because you could lose some skin or take some spines along for the ride. The contrast provided by the roughness and ruggedness of the desert makes the beauty that much more impressive.
Brew Up
Starting the day right with a warm beverage at first light.
 
Storm Cell
Flash floods are a big concern when you are walking on river beds with 300 foot walls hemming you in on either side. Luckily we were up high when this small storm cell hit.
 
The Narrows
The morning light creeps around the bend in the narrows of Jump Up Canyon.
Canyon Junction
A major junction is hard to miss here. To go left or right?
Finding Fossils
The frequency of fossils reminds us that there was in fact water here at one time.
We were lucky enough to find this guy at one of the springs. He wasn't too happy with us and took off, scaling the sheer walls of the canyon.
 
Eventually he had no where to go. After an abrupt about-face and a starring contest this Big Horn Sheep measured his options and bolted past us!
 
Justin (Little Camel) Okinga was my partner in crime while investigating a new loop. Little did we know we were in for one heck of a day!
 
This lizard was soaking up the warmth of the sun and maybe showing off a bit. May your tail grow ever longer my friend!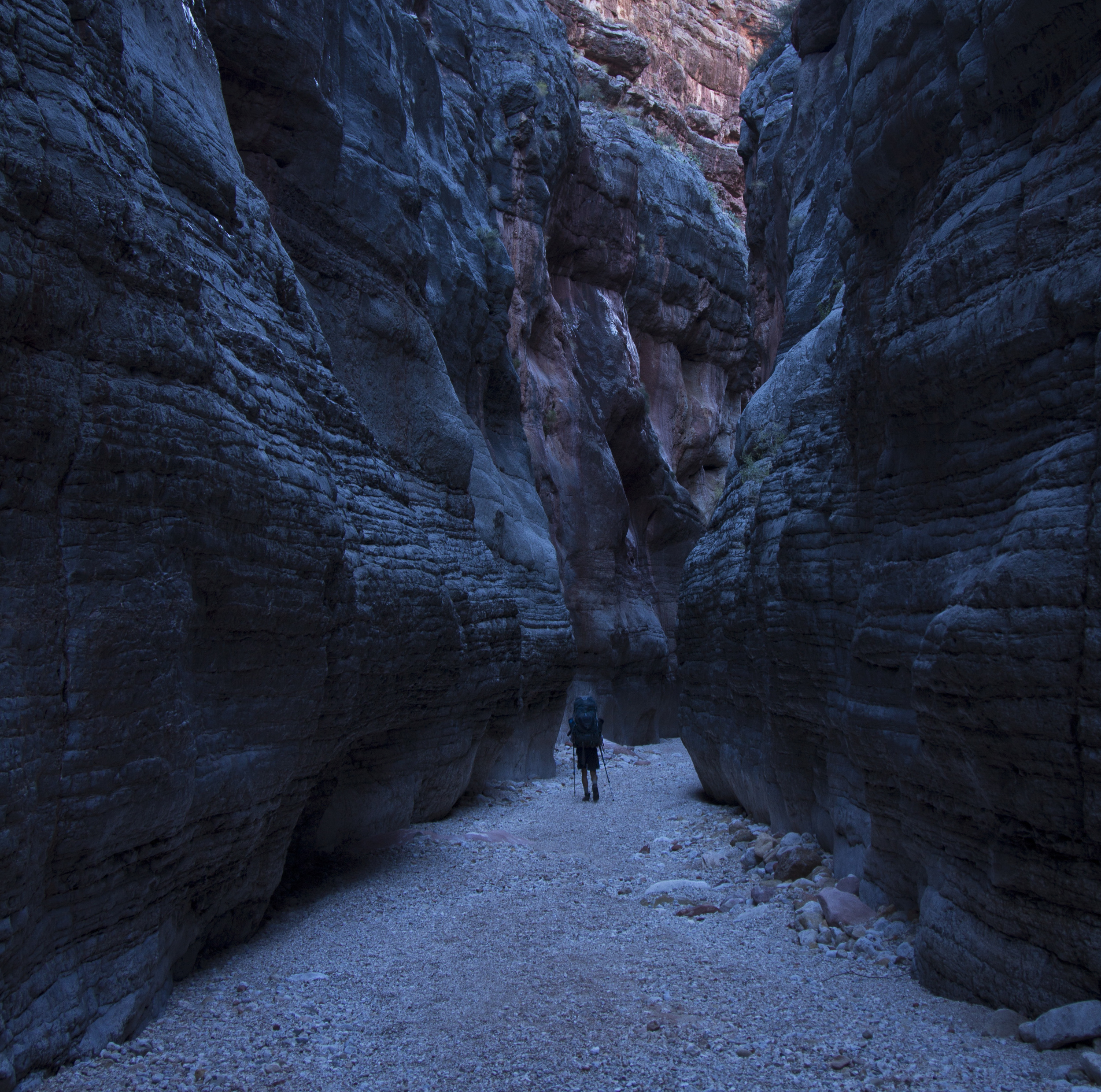 Lost in Time
A place molded by water, forgotten by time, and seldom seen by people. These walls have some unreal shapes and stories!
Morning Glory
Don't forget to turn around. You could miss out on something you may never see again. You could be in the right spot, in the right place, and still totally miss out on a once in a lifetime moment. Keep your head up and your eyes open.
Water in the desert is as good as a dessert, maybe better.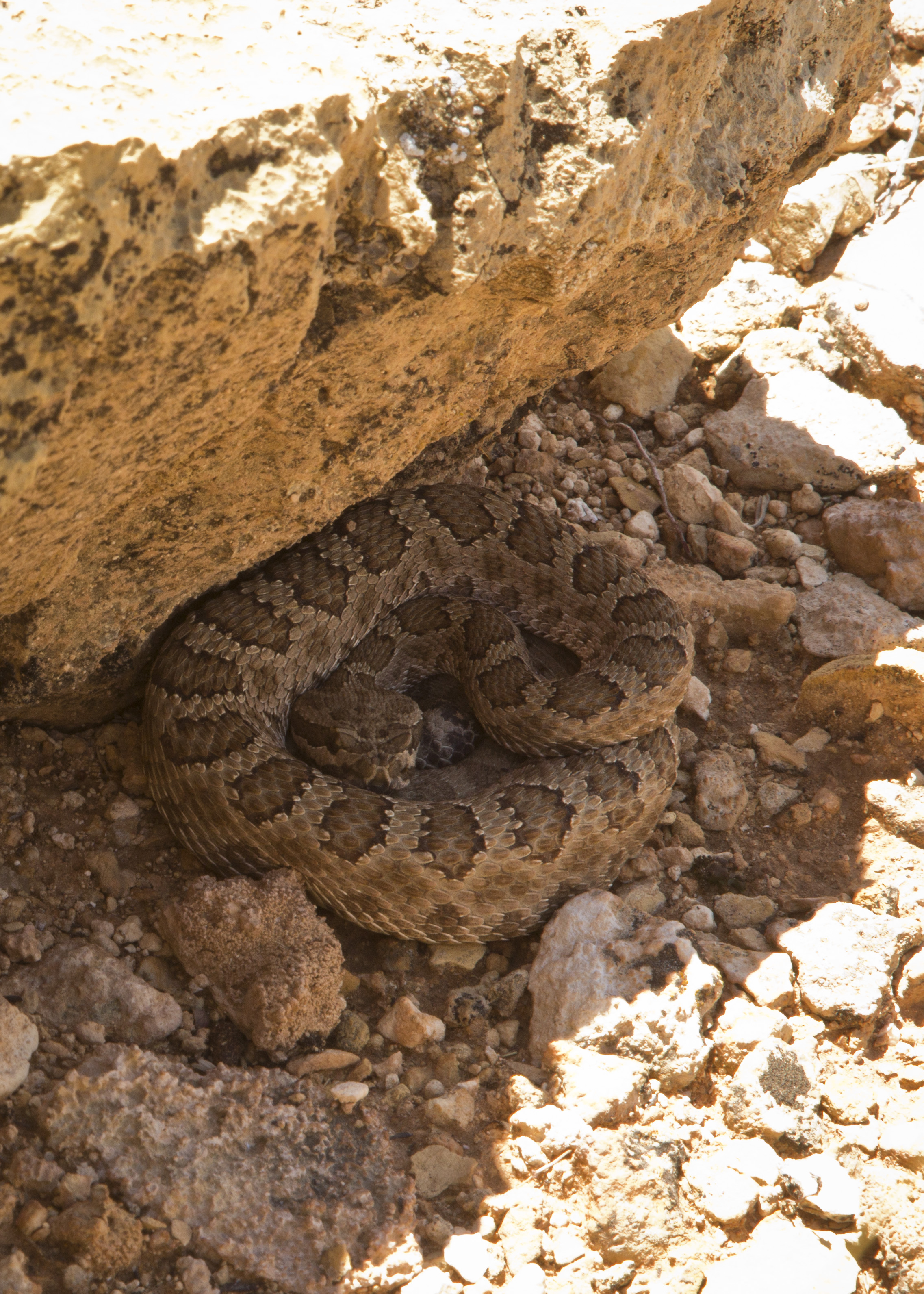 Rattler
At some points in the day the heat becomes overwhelming even for the cold blooded critters. Sure wish this guy would have let us know he was there. Must of had a broken rattle...